Our history
The District stretches from the outskirts of West Hull across to Snaith and covers an approximate distance of 40 miles from East to West. Blacktoft Beacon District was formed in April 2012 from the merging of two former Districts. When merging the groups of people we wanted a neutral name. Blacktoft is about central to the District boundaries, sits on the Humber estuary and is too small to have its own Scout Group. The official beacon sited in Blacktoft was actually erected by local Venture Scouts and first lit New Year's Eve for Beacon Europe 1992. BAE systems made us a 75% size replica Beacon which we lit to signify the formation of the District and it is now sited on our District Campsite, Tablers Wood.
Since then we have recorded steady growth both in youth members and adults. In 2019 our membership numbers are recorded at over 1000 young people and over 300 adults supporting them. The members are split between our 13 Groups, District Explorer Scouts, District Scout Network and District Scout Active Support. As a District we have continued to grow in numbers whilst supporting Leaders to deliver exciting Scouting. We are proud to help young people gain Skills for Life.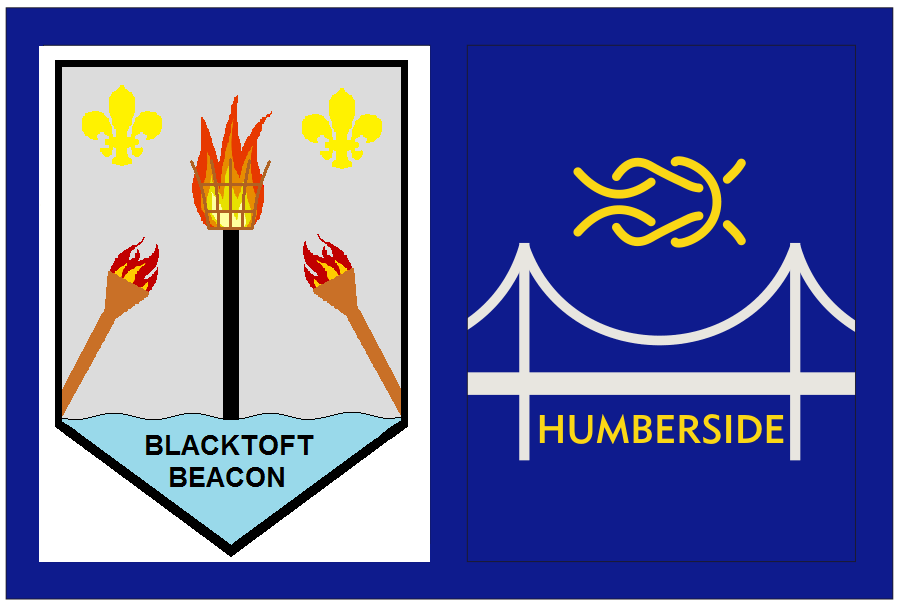 Our future
Blacktoft Beacon District Scouts follow The Scouts Vision for 2025 with our local adults dedicated to delivering this Vision.
The Vision for 2025 consists of three pillars of work:
Programme
A fun, enjoyable, high quality programme consistently delivered and supported by simple (digital) tools.
People
More, well trained, better supported and motivated adult volunteers and young people, from diverse backgrounds.
Perception
Scouting is clearly understood, more visible, trusted, respected and widely seen as playing a key role in today's society.
Learn more about strategy here.